Bewerkbaar gebied
From Wazeopedia
---

We are currently updating the pages to include all regionally different guidelines. If you find inconsistencies, please refer to the English page. Thank you!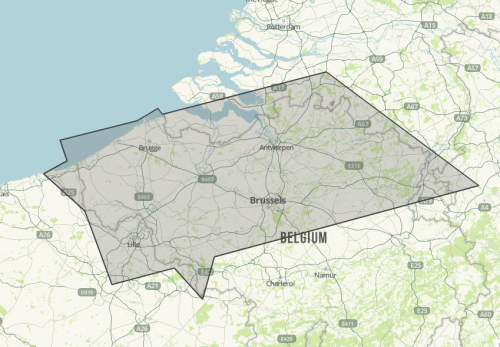 Het volledige gebied waarin je de kaart kunt bewerken in de Waze Map Editor.
Dit omvat zowel de gebieden waar je in gereden hebt, als de door jou beheerde gebieden.
Een bewerkbaar gebied verloopt 90 dagen na de datum dat je er gereden hebt, of op de laatste dag van de maand, afhankelijk van welke later is.
De editor heeft een tabblad met links naar de door jou bewerkbare gebieden.
Je kunt de door jou bewerkbare gebieden op de kaart aanduiden door de laag Editable Area aan te zetten.
Types
Gebieden waar je in de afgelopen maanden met Waze gereden hebt, met een straal afhankelijk van jouw editor niveau.
Gebieden die aan jou zijn toegewezen als bewerkingsrecht als bijvoorbeeld Area Manager.
Tijdelijke gebieden wanneer je mee doet aan een Mapraid.

Om een wicket veelhoek van een gebied te bepalen kan deze sandbox pagina gebruikt worden.