Smalle straat
From Wazeopedia
---

We are currently updating the pages to include all regionally different guidelines. If you find inconsistencies, please refer to the English page. Thank you!

 Narrow street 
Dit wegtype wordt nog niet gebruikt. Eventueel gebruik moet goedgekeurd worden door een L4+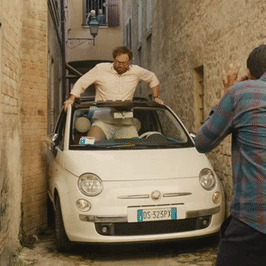 Wegtype geïntroduceerd in April 2018, als we het over Smalle straat (vroeger Steeg) hebben, bedoelen we straten die berijdbaar zijn, maar waar je met de auto maar net door kan. Het is het soort straat dat zo smal is dat je er liever niet door zou gestuurd willen worden, tenzij het significant sneller is. Echter, als motorrijder zijn ze wel geschikt voor navigatie. We verwachten een relatieve lage segment snelheid in smalle straten door de fysieke eigenschappen van dit wegtype.

Smalle straten krijgen een routing penalty voor auto's en taxi's, niet voor motors.
Navigatie penalty is 10 minuten.
Definitie van Smalle straat
Eénrichtingsstraat smaller dan 2 meter
Tweerichtingsstraat smaller dan 4 meter zonder een breder stuk over een afstand van 200 meter
Gebruik Smalle straat niet
Drukke straten (veel GPS-tracks)
Wanneer dit extra omleidingen voor lokaal verkeer veroorzaakt
In doodlopende straten, de extra penalty is onnodig
Attributes:
| Street | City | Lock |
| --- | --- | --- |
| | | 4 |

Fictieve voorbeelden:
Ruelle de la Place, Bruxelles | Brussel, Belgium with ALT-name Pleinsteeg Bruxelles | Brussel
Kleine Molsteeg, Amsterdam, Netherlands
Ruelle des Tanneurs, Welfrange, Luxembourg
Fictieve voorbeelden:
Ruelle de la Place, Bruxelles | Brussel, Belgium met ALT-name Pleinsteeg Bruxelles | Brussel
Sint-Annawegel, Bottelare, België
Ruelle des Tanneurs, Welfrange, Luxembourg