WME OpenMaps script/fr
Outdated translations are marked like this.
We are currently updating the pages to include all regionally different guidelines. If you find inconsistencies, please refer to the English page. Thank you!
Script WME OpenMaps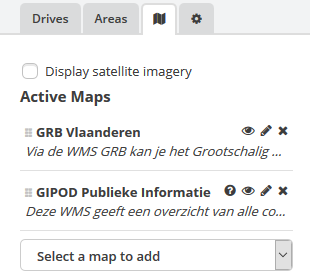 Ce script est utiliser pour visualiser des cartes dans l' éditeur de carte.
Téléchargez ce script depuis Greasy Fork
Cliquez sur le symbole de carte dans WME pour afficher les cartes disponibles.