MapRaid/Zambia
From Wazeopedia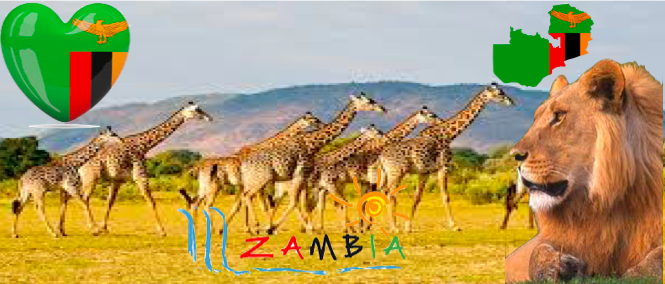 Mega MapRaid! Zambia
| | |
| --- | --- |
| Start: November 1st (Wednesday) 10:00 UTC | End: November 14th (Monday) 22:00 UTC |

A "MapRaid" is a time limited, joint effort of a community, to improve the condition of the map. Veteran editors mentor new editors, and together they bring the map in the area to perfection.
Open to all ranks.
Goals
Create new roads where there is no basemap [Primary Goal]
Fix basemap roads (including moving the roads to the correct places and ensuring connectivity) [Secondary Goal]
Solve long distance routing issues
Update pending "Places"
Solve User Reports and Map Problems
Hosts
| EdItor | Rank | Role |
| --- | --- | --- |
| elphix (PM) | 6 | Local / MapRaid Coordinator |
| LeighGr (PM) | 6 | Local / MapRaid Coordinator |
| OrbitC (PM) | 6 | MapRaid Coordinator |
Communication
We will use these two methods to communicate:
Waze's official but limited chat within WME
Primary communication language is English as we have editors from 43 different countries. Please ask for help if you need help with translation
Raid Areas and Groups
Zambia has ten provinces, we've divided the raid into roughly those ten provinces
Central
Copperbelt
Eastern
Luapula
Lusaka
Muchinga
North Western
Northern
Southern
Western
Units
Zambia uses the metric system and drives on the left hand side of the road. Please ensure you use change your units in WME.
For our US and Canadian visitors, Zambia falls under the World Server. In the upper right hand corner of the editor, where it says US & Canada, you can click it for a dropdown menu. To edit in Zambia, change to the World server, commonly known as the ROW (Rest of the World) server. The US & Canada server is commonly known as the NA Server.
MapRaid Guidance
Before you edit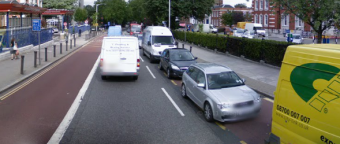 Left-hand Traffic (LHT)
In countries like the South Africa, United Kingdom, and Australia, the following terms are commonly used to describe the rule of the road for these countries:
Left-hand traffic (LHT) - Traffic position
Keep to the Left - Traffic position
Drive on the Left - Traffic position
Right-hand drive (RHD) - Driver position
Zambia is a Left-Hand-Traffic (LHT) country. Read the section on this.

Also note: In WME, various settings must be adjusted in the left-hand editing panel before you edit.
1. The settings tab is the gear icon on the right.
2. Enable these preferences. Unlike in the USA, all segments must be created as two-way, although the direction can be edited as needed once it's on the map.
3. Check to make sure that the units are set to Metric, you are in World environment, and the correct language is selected.
Improve major connectivity
Interconnect between major Zambian towns and cities has been identified as a major routing issue. We need to check the routes that connect the towns and cities. Many times, highways are interrupted by lower level streets, and Waze cannot calculate a long distance route.
Known interconnect issues
| Start | End |
| --- | --- |
| Choma | Livingstone |
| Kabwe | Kitwe |
| Ndola | Solwezi |
| Chinsali | Anywhere |
| Nyimba | Chipata |
| Solwezi | Mwinilungu |
Correcting base map
In many places, the base map needs to be corrected. Some segments were created long ago when imagery was not as it is good today. Alignment and road types are important factors to make sure are correct.
Add missing roads
Please read the simple quick-start guide for a guideline on adding new roads.
If you notice any roads on the satellite layer that have not been added to the WME map, please add them. Make sure the road is complete, drivable and is connected to the rest of the road network. Some clues you can use to confirm smaller roads are:
GPS layer showing Wazers are driving on the road.
Information from local drivers who have been there (this can be you if you have been there).
Many roads are not surfaced (i.e. they are gravel roads).
NOTE: If the road is classified as mH or higher and is wide enough for median segments at intersections to be >5m, you need to create two one-way segments. You can unset the checkbox for "Draw new roads as two-way" to help with this.
If an existing road is classified as mH or higher, it should be divided as long as it is wide enough. Median segments at intersections should be >5m. To divide an existing road, create two one-way segments from each 2-way segment (preserving the traffic data in both directions). If you are not familiar with the technique for preserving traffic data in both directions, please work with an editor who is.
Solve URs and MPs
When responding to URs, you have few choices. You can use Google Translate, ask in our MapRaid Discord channel.
Speed Limits
NOTE: Adding Speed Limits is NOT a goal of this MapRaid. You may update speed limits ONLY after you verify them with a UR within Waze Map Editor. Unfortunately SV is not available in Zambia.
All Speed Limits in Zambia are in km/h (kph). The table only shows the default Speed Limit Rules. Speed limits must be verified before changing.
| ROAD TYPE | SPEED IN KM/H (KPH) |
| --- | --- |
| Freeway | 100 |
| Rural road, double lane | 100 |
| Rural road, single two-way lane | 80 |
| Urban road | 60 |
Road Classification
| Road Type | Name Example | Name type | Lock Level |
| --- | --- | --- | --- |
|  Freeway  | T2 | Tx | 5 |
|  Major Highway  | M9 | Mx | 5 |
|  Minor Highway  | D170 | Dxxx | 3 |
|  Primary Street  | Haile Selassie Ave | Conventional Name | 2 |
|  Street  | Lufupa Rd | Conventional Name | 1 |
|  Ramp  | | None | |
Abbreviations
Zambia follows the global standards for road abbreviations and acronyms.
Common examples found in Zambia are as follows:
| Type | Abbreviation |
| --- | --- |
| Avenue | Ave |
| Boulevard | Blvd |
| Circle | Cir |
| Drive | Dr |
| Street | St |
| Road | Rd |
| Way | Way |
Unsurfaced Roads
Many of the roads in Zambia are not surfaced but still are important navigational routes. Major roads should be set as per their road classification regardless of whether being surfaced or not. In cases where high-value road types are not surfaced the "unpaved" checkbox should NOT be checked. This is to allow fluid routing. Example found HERE. Only streets that are not surfaced should be marked as "unpaved."
Adding all of the roads in informal settlements does not serve much purpose as they are often not passable. Please add only those that are clearly wide enough to allow traffic through.