Difference between revisions of "Scripts/WME ClickSaver"
From Wazeopedia
---
Revision as of 07:43, 12 August 2016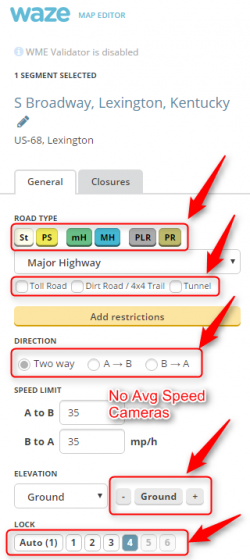 - Replaces two dropdown boxes and adds helper buttons for two others.
- Removes the Avg Speed Cameras section
- Moves the road attribute checkboxes inline.
There is also an options panel where you can turn each feature on/off.

↓ DOWNLOAD ↓
| | |
| --- | --- |
| | Bring up comments or questions on this page in this forum . |