States/Uttarakhand
From Wazeopedia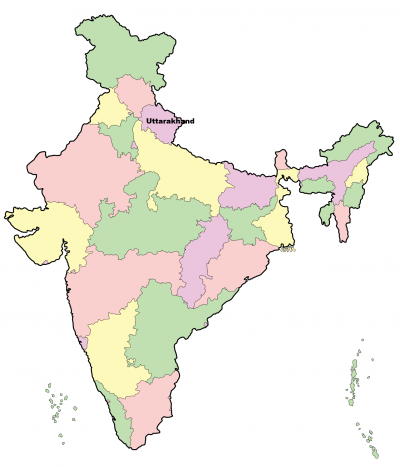 Uttarakhand is one of the states in the north of India, bordering Tibet and Nepal. In 2000, it was splitted from Uttar Pradesh into Uttaranchal, but later renamed to Uttarakhand, the original indication for "Northern Region". Its capital is Dehradun.
Road data
please respect the Copyright Policy
Speed limit

No general speed limit rule. Most common: 40 KM/H in most roads around town, 80KM/H on Highway and in the cantonment area and school zones the max speed is mostly limited to 30 KM/H.

But in the first place the speed limit in Uttarakhand is related to the traffic condition. If no specific speed limit is known by local knowledge, don't specify one.
Tools
Speed Limits
no state-specific info available