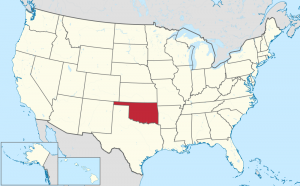 This page serves as the primary resource for editors of Oklahoma. Review all the sections to better understand how the guidelines for this state might deviate from the overall USA or worldwide guidelines. If you have any comments or questions about this page or state refer to the community links below.
| | |
| --- | --- |
| | NOTICE (4/15/2017): This page is being replaced by the South Central Region harmonized Wazeopedia page. Where information on this page conflicts with the SCR page, the SCR page takes precedence. |
Introduction
Oklahoma is a part of the South Central region, which includes the states and/or territories of:
Arkansas / Louisiana / Mississippi / Oklahoma / Texas.
All editors in the state are required to have a non usa_username, have their private messaging turned on, and turn live users on in the layers tool. Please pay attention to the chat window in the lower right hand part of the screen. You can find useful info there and ask questions.
Mapping resources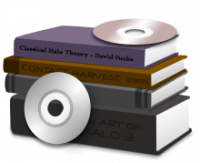 Before editing the maps in Oklahoma, be sure to fully review and understand the editing manual.
The Waze user community follows the Waze etiquette guidelines discussed in the Wiki. Be sure to familiarize yourself with these guiding principals while editing the maps and this Wiki, as well as when communicating with other Waze users.

Traffic / Closure Resources
Statewide
Stillwater
Tulsa
Oklahoma City
County Specific Resources
Outline of All Counties

Install the WME Geometries script.
Download this file, go to your "Areas" tab and load it.
If you want county names to be displayed change line 159 from "50" to "100"
Cleveland County

Assessor Map: Clunky, but has good street names for rural and urban areas

Delaware County
Rogers County
Tulsa County
Wagoner County
Washington County
City Specific Resources
Broken Arrow

City GIS Map (requires Silverlight, will not work in Chrome)

Norman
Oklahoma City
Tulsa
Community

The Waze forum is a great place to find answers to previously asked questions and also a place to ask new ones. Below are links to the forums specific to Oklahoma.
Area Managers for Oklahoma can be found in the table below.
New editors should consider checking into the formal mentoring program available at no charge.
Cities and towns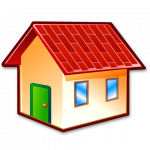 One of the most common errors when editing the maps is when an editor creates a road and does not confirm the road by setting the city and road name (or stating it has none).
Duplicate cities can be caused by incorrectly named segments and should be corrected following the guidelines in the duplicate cities article.

Major roads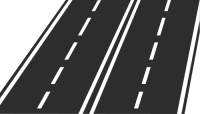 Oklahoma follows the general road naming and road type guidelines of the USA.

Functional classification
Oklahoma is participating in the new Functional Classification. Oklahoma's Functional Classification maps can be on its ArcGIS website.
Frontage roads along Freeways should be matched to FC. If FC does not list the frontage road, type it as a Minor Highway.
Road naming
| Road Type | Name |
| --- | --- |
| Interstates | I-XX |
| US Highway | US-XX |
| State Highway | SH-XX |
| State Loop | SH-XX LOOP |
| State Spur | SH-XX SPUR |
| County Road | Varies by county, see Oklahoma/Counties for further guidance |
Interstates throughout the state
I-35 Texas to Kansas
I-40 Texas to Arkansas
I-44 Texas to Missouri
I-235 Spur through Oklahoma City
I-240 Spur between Oklahoma City and Moore
I-244 Bypass of Tulsa
I-444 Auxiliary to I-244 in Tulsa (unsigned)
Turnpikes throughout the state
All turnpike segments and on-ramps should be marked 'Toll Road' so users are not directed on to them with Avoid Toll Roads selected.
Cherokee Turnpike (US-412) between east of US-69 to West Siloam Springs
Chickasaw Turnpike (SH-1) two lane turnpike between Ada and Sulphur
Cimarron Turnpike (US-412) between I-35 and US-64
Creek Turnpike (SH-364) spur in the Tulsa Metro
H. E. Bailey Turnpike (I-44) from Texas to near Oklahoma City
John Kilpatrick Turnpike spur in the Oklahoma City Metro
Indian Nation Turnpike from I-40 to near the Texas border
Muskogee Turnpike (SH-351) from SH-51 to I-40
Turner Turnpike (I-44) from Oklahoma City to Tulsa
Will Rogers Turnpike (I-44) from Tulsa to Missouri state line
In Oklahoma we have a set minimum standard for locking roads based on segment type. Any road of a certain segment type must be locked at least to the rank (level) in the chart below. Roads may be locked higher for protection and special situations (areas with construction, tricky design, frequent mistakes, imaging inaccuracies, and the like), but should not be locked lower.
A great time to implement these locks is while bringing the road types of an area into compliance with the current US road type standards (FC and highway systems). Lock the roads based on type after they've been set to current US road type standards.
Oklahoma Minimum Locking Rank Standard
Segment Type
Statewide

 Freeway 

5

 Ramp 

4

 Major Highway 

4

 Minor Highway 

3

 Primary Street 

2

 Street 

1


 Private Road 

2

 • • • • Ferry • • • •  

5
 

|-|-|-|-|-|-|-|-|-|

 Railroad 

|-|-|-|-|-|-|-|-|-|

 
2
Special roads
Drivable roads
Oklahoma follows the standard USA guidelines for all of the following special road types.
Non-drivable roads
Review the Wiki guidelines for non-drivable roads to ensure compliance with the general guidelines.

Dirt Roads. In the South Central Region ALL roads that are unpaved or gravel are considered dirt roads as this is how GPS Nav users (any brand) expect the "Avoid Dirt Roads" feature to behave. These roads should be deleted when going through farm land, ranch land, or mountainous areas throughout the state, as they are most likely base import roads and not real roads. For roads which are labeled with names and are actually dirt on SATIMG, please keep these and make them dirt roads. To do so, select the  Local Street  or  Private Road  type (as appropriate), then check the Unpaved box.
Parking Lot Roads. Map parking lot roads (PLRs) that will allow proper navigation in to and out of a parking lot. A primary routing purpose for PLRs is to connect a parking lot that has entrances along two or more different named roads, to enable shorter / faster routing to a destination. The SCR standard for PLRs is to enable U-turns at the ends of each PLR segment. In the Waze app, U-turn-enabled PLR segments will support drivers that need to double-back on a segment.  This will allow Waze to quickly route drivers who need to exit any parking lot the same way that they came in.  This SCR guidance is true for gas stations, strip malls, shopping areas, and other PLAs where a PLR is appropriate. Remember that a parking lot area (PLA) does not substitute roads needed for actual navigation. While it is important to map appropriate PLRs, please follow guidance and do not add PLRs which are not necessary.
Toll Roads. Only segments that actually contain a toll gantry should be marked as Toll.
Frontage roads. Name as "Frontage Rd" unless the corresponding highway has an alternate name. I-635 Frontage roads are labeled as "Lyndon B Johnson Freeway" as that is the local name for I-635.
Driveways are generally not mapped unless they are required for navigation. See Driveways for more information.
Alleys can be mapped as Parking Lot Roads (PLRs) in subdivisions and where appropriate to aid in navigation for residents. Ensure house numbers and residential place points have a proper stop point to guide Wazers to the front door and not the alley. Enable the u-turns at both ends. (Guidance updated Jan. 2019)
Any road which is a main road for a state park can be a  Primary Street . Other roads can be  Local Street .
Military bases
There are multiple Armed Forces bases and facilities in Oklahoma. If you have questions concerning any military base in the state, please do not hesitate to ask. All military bases in the state are set to the current private installation standard.
All gates at the military bases are set to private road in/street out with some gates having restrictions on them for the various gate closures.
If you know of any changes in the hours of a gate, please let a US Champ know and they will adjust it accordingly.
All gates are locked at a rank of 5 or 6.
Landmarks approved for military bases are:
Commissary
PX/BX
Gas stations
Parks
Museums
Places
Oklahoma follows the USA standard for Places. Do not deviate from the guidelines without first obtaining consensus to do so via the state forum linked on this page.
Cameras
Not every camera-looking device at an intersection is a speed or red light camera. Generally speaking:
Be sure to know your cameras before accepting new camera reports.
When adding a camera, be sure to review the camera placement recommendations.
Laws regarding speed and red light cameras vary between the states and territories, so be sure to understand the details of camera legality in Oklahoma.

There are no Red Light Cameras or Speed Cameras in Oklahoma.
Contrary to popular belief, these cameras do not sit on the top of lights at an intersection. These cameras mounted on traffic signals are used as part of the signal control. These compare sequential images of the intersection approach to determine if there is a vehicle (car, truck, motorcycle, bicycle, etc) waiting and will trigger the sequence. These devices CANNOT issue tickets.
Oklahoma is spanned by a data network dedicated to monitoring and handling traffic. There are traditional traffic monitoring cameras and traffic monitoring radar units covering most of the major highways in the state. These send live feeds to the various traffic agencies around the state and are for monitoring traffic only. Uses of the data and network include issuing Amber/Silver alerts, travel time notifications, and special warnings and information.

Based on information researched at the time this page was created, Waze editors have not determined the legality of red light or speed cameras in Oklahoma.
No other camera types should be mapped in Waze.
To do list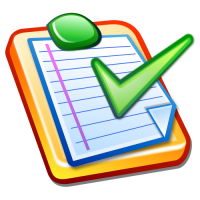 Many states and territories keep an active list of pending or closed actions that need to be done in the state by the editors. All editors are welcome to contribute to the list of activities.

Want to help out with the map in Oklahoma? Check out the list below. Be sure to ask questions to your fellow editors and seek out advice in chat or in the forums. Please adhere to the rules for editing. Parking lot roads do not need to go through gas stations. The gas station area suppresses traffic so map problems (MP) do not show up in the editor.
Read the Waze wiki
Solve URs
Clean up map errors in the area you are most familiar with
Clean up map errors in rural areas around your home area
See Oklahoma/To do for specific To-Do's and their current status.
Area Managers
The table below identifies the editors also designated as Area Managers or higher who are editing in Oklahoma. If you have any questions, please consider contacting them directly as needed. If you are an Area Manager that covers Oklahoma, or a USA Country Manager that does a lot of work in Oklahoma, please add yourself to this list (alphabetical by username) in the correct rank section.
The editor who also serves as the Regional Coordinator for Oklahoma is automatically listed at the top of the table. That editor may not be highly active in this state and therefore may not be listed separately in the table.

Other states and territories

The other states and territories of the USA can be found in the navigation box below. Press the "show" button to open the box.