Utah/Resources/Main
From Wazeopedia
Functional Classification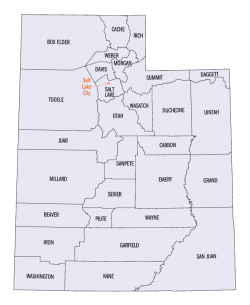 Utah follows the Functional Classification (FC) system for both state and non-state roads. This change from the previous road-typing guidance was changed in September 2014. As of January, 2016, all counties in Utah have been updated to the new standard.
Statewide
County GIS Data
This is a collection of County maps, along with state maps focused on counties that do not maintain separate mapsets.

Alternate Source for GIS information: Check the State Parcel map and zoom into the county/town in question.
City GIS resources
Misc mapping resources
WME Scripts
Useful scripts to help you start your WME career. Please read the General installation instructions before installing scripts.