Dashboard
From Wazeopedia
Dashboard
My Dashboard
Hello everybody, In this section we will explain all of the Personal Information that you can get from your "Dashboard".

Inside the "My Dashboard" label, you will be able to find all of your Personal Information and your Personal Driving Statistics. The information and statistics offered here are personal, and therefore will be accesible only after you sign into the website.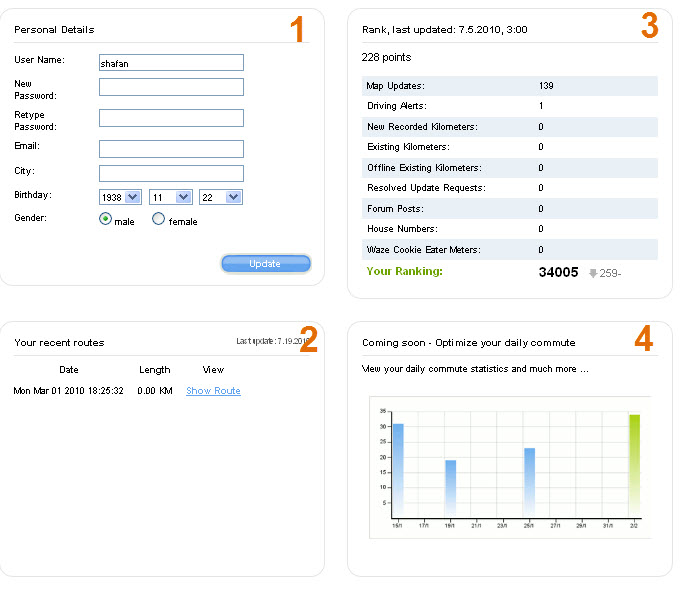 After signing in, you will see that your Dashboard has been divided into four different sections or quarters. In each of them, you will find all of your personal information and your driving activity inside Waze.
Personal Details
The first section, "Personal Details", allows the user to change and update personal details such as passwords, user names and birthdays.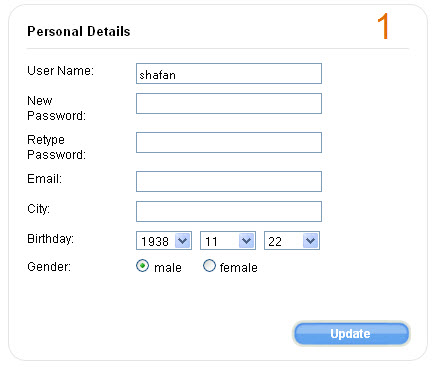 Your Recent Routes
The second section, it is dedicated to "Your recent routes". In this section you will be able to follow and check all your recent routes. For checking the route of your interest, you need to click into the link of "show route".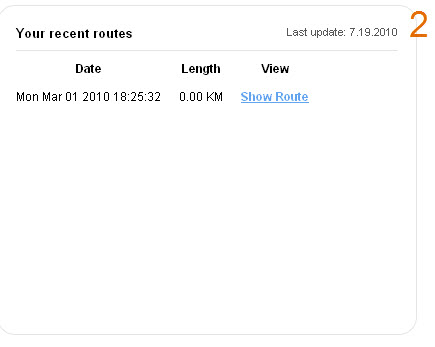 For more information about your archive you can visit, the following page. Please note that your routes usually take up to 24 hours before they are uploaded to your dashboard. So usually you will be able to see all the drives from yesterday (and before).
Your Rank and Points
The third section is dedicated to your Rank and Points. In this section, you will be able to follow your progress and driving activity inside Waze. Each field represents a different type of your activity inside Waze. Every night our system will calculate all the points that you accumulated in all the different fields through the day. Then the system will allocate you in your new position inside the rank table. Your rank can change on a daily basis.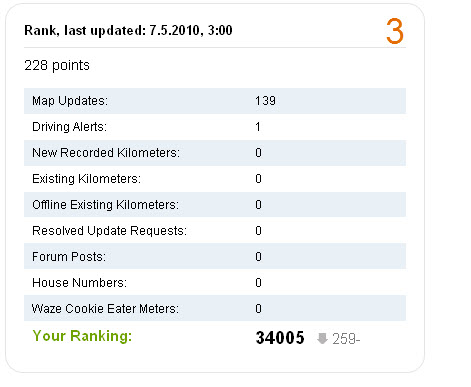 Optimize your Daily Commute
The fourth and last section is dedicated to "optimize your daily commute". This section will soon be available, and in it you will be able to see and follow your daily commute statistics.