Great Lakes/GLR Roles
From Wazeopedia
Introduction
This page describes the editing roles that are possible to obtain in Waze editing, with a brief description of the responsibilities as well as what prerequisites must be met, if any.
Notes
Role Progression Diagram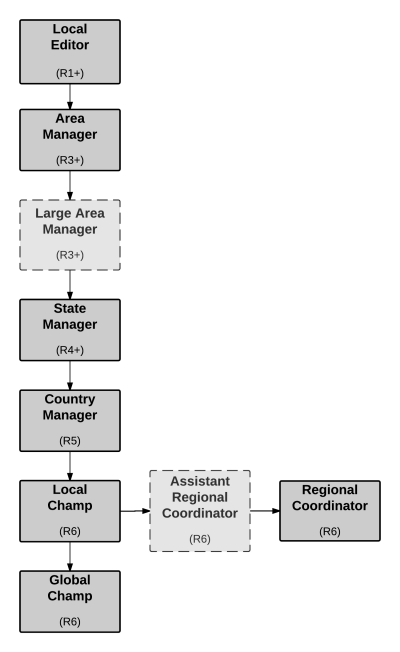 State Level
Area Manager
Large Area Manager
State Manager
Country Level
Country Manager
Local Champ
Global Level
Global Champ
Region Management
NOTE: Champs may assume region management roles/responsibilities in addition to other responsibilities. Champs who accept region management roles manage all editors within their assigned region.
Assistant Regional Coordinator
Regional Coordinator