Mentoring
From Wazeopedia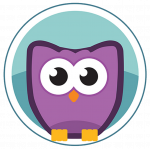 Introduction
The goal of Formal Mentoring is to quickly raise the abilities of new editors, we already have a large pool of experienced, accomplished volunteers who can pass on their wealth of knowledge. Most of the mentoring on Waze takes place informally, without structure. Informal Mentoring goes on all the time when one editor asks a question of another and when one editor helps another.
We encourage you to engage in such interaction regularly. The primary location for such interaction is the UK Forum, WME Chat, dialog through Private Messages, etc.
Formal Mentoring
In March 2020 Waze introduced the Formal Mentoring system. Formal Mentoring is a more structured program, where a specific officially approved Waze Mentor and a Mentee are brought together, with a responsibility to accomplish a specific goal. The goal should be an agreed objective, duration, and under a common set of rules, with the purpose to better some aspect of their Waze interaction. The objective may be building a particular skill over time, learning to participate in a certain aspect of the Waze community, learning how a portion of the Waze technology works, or mastering the skills required to increase the Mentees' editing rank.
Formal Mentoring can accelerate advancement of editor rank and/or roles while maintaining quality of editing and Waze Community interaction. Mentors are able to reach out to new editors within 30 days of their first edit. Mentors can invite new editors to take part in the process but it is down to the Mentee to commit to and follow the agreed mentoring provided.
| | |
| --- | --- |
| | If you made your first edit longer than 30 days ago you can still reach out and gain access to a semi-formal mentoring. |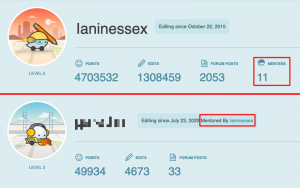 Mentors can be identified by the additional mentees icon on their profile page, while Mentees' profiles include a link to their Mentor. Considerations before and during the mentoring process;
Understand and be realistic with the mentoring goals

Tell the Mentor if you want training in a specific area of editing

Respect the confidences of each other
Respect each other's time
Find other sources of information, such as this wiki or the forum
Become a Mentor
All formal Mentors must be approved by the UK Community leaders, as such any editor seeking to become a Mentor should meet the following qualifiers;
Be an active participant on the forum
Have been editing for at least 6 months
Is already an Area Manager
Show consistent good editing, closely following the wiki
Ensure you have the available time to commit to mentoring