User:Fuji2086/Waze Map Editor/Permalink/Core
From Wazeopedia
The permalink icon is used to create a Permalink to share and communicate with other editors. A permalink is a URL used to take you or someone else directly to a specific map location. It contains latitude, longitude, zoom level, visible layers, and any objects that are selected. Objects that can be selected may include a junction, a place, or one or more segments.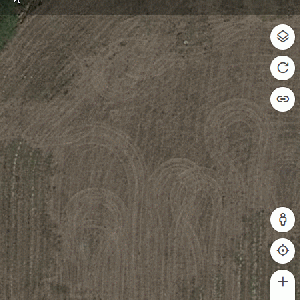 Before using the permalink button, zoom and pan the map to show what you want to show. If you wish to, select one place or one junction or one or more segments. To generate a permalink, click the

permalink button on the top right part of the Map Display Area.
The first text box in the pop up contains the permalink to the visible area and the item(s) you have selected. By default, the permalink will also include your layers settings. It is best practice to uncheck the Include layers settings box when sharing a link with other editors. Click on the copy icon at the end of the textbox to copy the permalink to the clipboard.
The second text box contains the current latitude and longitude for the center of the visible map. Click on the copy icon at the end of the textbox to copy the coordinates to the clipboard.
To quickly share your permalink on the Waze forum, click the Open sharing options link. Select which forum you would like to post to and click share. A new page will open for you to compose your forum post explaining your request.