User:W1QA/Validate Vermont
From Wazeopedia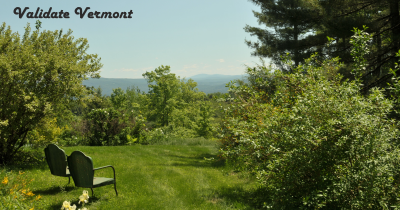 | | |
| --- | --- |
| | Validate Vermont ended on 01 Jan 2020 00:00:00 UTC. Please check back here for results and check the Mapraid Forum for mapraid announcements. This project page is still under construction. |
Mission
The Validate Vermont Project has been setup to improve the experience of drivers using Waze in Vermont. Our efforts will not only improve the experience for Vermonters but more importantly for the large number of people who visit Vermont and may not be familiar with the area. The primary goal is to ensure that all addresses in Vermont can be properly located from within the Waze app.
This will be accomplished by updating routable segments to include proper primary and alternate city names. Segments should also include house numbers (or RPP if necessary).
Unlike a map raid this project will be a longer term effort where the focus will be cleanup and adding details within the editor's selected area.  Priority should be given to areas of the map where address searches may not return optimal results.
Local Hosts
| Editor | Area | Roles | Comments |
| --- | --- | --- | --- |
| johnsninja58(5) [PM]  | Statewide | | VT State Manager |
| MadcatVT(4) [PM]  | Statewide | | |
| W1QA(3) [PM]  | Statewide | | Validate Vermont Organizer |
Project Goals
Map all of Vermont's incorporated villages
Update Vermont towns that have villages or cities within their bounds
Include Post Office cities on segments where needed
Add HN and RPP to street segments
Verify Post Office places
Verify Public Safety (Police / Fire) places
Clean up the map: verify turns, add missing roads, eliminate unnecessary roads and adjust segment geometry
Correct places: physical location - bring up to date with editing standards
Technique
Primary City Name
Incorporated City / Village / Town name (St. Albans, Essex Junction, Weathersfield), or
Unincorporated village name / gore (Buels Gore)
Only use names on the approved Vermont City list
Alternate City Name
USPS city name if different than the primary city name (Weathersfield = Springfield, Ascutney)
Only use names on the approved Vermont City list
Street Names
The Vermont E911 Viewer is the authoritative source for Waze street names
Verify every street name for correctness against the Vermont E911 Viewer
The Primary Street name should always match the Vermont E911 Viewer name including US and Vermont highways
For US and VT highways - if the VT E911 name differs:
add US-XX or VT-XX name as secondary and leave the Waze secondary city blank
Ensure streets have nodes at city / town / village boundaries in accordance with the WME Cities Overlay script
This approach will ensure that there will not be duplicate house numbers within the same town
Road Types
Functional Classification

Vermont Functional Classification is complete
In your efforts if you find a segment with the wrong FC please correct it only if you are 100% sure it is wrong

Ensure the road type is appropriate for the segment based on Vermont classification for more info see
Choosing WME Road Types based on Vermont Classification
Over 50% of the roads in VT are dirt - please be sure to select Unpaved where appropriate

paved miles = 7,151 ♦ unpaved miles = 8,650 ♦ total miles = 15,801
Segment Geometry
Adjust road geometry to the center line of the road
Join road segments unless there is a node for a speed limit change
Eliminate unnecessary inter-geometry nodes: it lightens the load on the database and makes it easier to display in the Waze client
House Numbers
Add House Numbers or Residential Place Points for each street segment
All newly drawn street segments MUST include house numbers
Use WME house numbers whenever possible

Make sure HN anchor points are properly adjusted: driveway entrance, front door, etc.

Use residential place points if:

A WME house number does not provide proper routing to a place, for example:
when a driveway to a place is accessed from a side road
Where a place is sufficiently away from a named road segment (and a HN would be forced):
add a driveway (private road) and an RPP
All residential place points MUST have a stop point

Waze interpolation is very low in the search priority and can be overridden by other sources during a search:
any HN or RPP added in WME will always take priority and guarantee Wazers will routed to the proper place!
The WME GIS Layers script displays house numbers and makes it extremely easy to add in WME
The Vermont E911 Viewer can also be used to verify house numbers
Functional Classification
Vermont Functional Classification is complete. In your efforts to ensure the correctness of every road segment if you find one with the wrong Functional Classification please correct it only if you are 100% sure it is wrong.
Parking Lot Road Usage
Parking lots
Apartment and condo complexes
Cemeteries
Private Road Usage
Driveways
Some Vermont class 4 roads - see Class 4 Roads
Any road with controlled access: gated communities, businesses with gates or a guard
Campgrounds or trailer parks designed for short term guests
Never use the private road type for an unrestricted public roads!
Segment Locking Standard
Please make sure all segments are locked in accordance with Vermont standards. Occasionally segments may be locked higher for special situations. For segments that need to be locked above your editor rank please request an uplock in the discord channel.
Elevation
All segments should have an elevation of ground including railroad segments
-1 elevation should only be used for tunnels
+1 elevation for bridges and overpasses
More complicated junctions may need other considerations - please reach out to a local host for assistance
Places
Every business place should have an address
Place points should be properly located and a stop point added if needed
Gas station information should be as complete as possible
Request an uplock in the discord channel if you can't lock to the standard
Reference Links
Vermont Wazeopedia Page
https://wazeopedia.waze.com/wiki/USA/Vermont
Vermont E911 Viewer
Accepted street names, state road classes, house numbers and other features
https://maps.vermont.gov/e911/Html5Viewer/?viewer=e911viewer
VTrans Town Highway Maps
Maps of cities, towns and villages in PDF format
http://vtransmaps.vermont.gov/mapsftp/current.asp
Vermont Parcel Viewer
Property boundaries for most towns - expected statewide coverage by end of 2019
https://maps.vcgi.vermont.gov/ParcelViewer/
WME Cities Overlay Script
Script to display the Vermont municipal boundaries
https://www.waze.com/forum/viewtopic.php?f=819&t=256369
Communications
Validate Vermont Discord Channel
Please join us on the Waze NER Editors server in the Validate Vermont channel where local hosts will be monitoring to offer assistance.
All downlock / uplock requests related to this project should be posted in the Validate Vermont channel.
https://discordapp.com/channels/300482201198395417/313426796848742401
Validate Vermont Guidelines
Assigning Street Names
The Vermont E911 viewer is the authoritative source for WME street naming.
All municipal roads in Vermont are assigned a unique Town Highway number. The TH numbers are used primarily on the VTrans maps used for state reimbursement purposes.
Almost everywhere in Vermont a road will have a formal street name, e.g., Main St, VT-100, US-5. There are a few places though where a road may only be known by its town highway number. If you encounter one of these you would name the street segment TH-№ where № is the highway number. In street view you would see signs either TH№ or TH-№ noting that many Vermont street signs have both the formal street name and town highway number.
Choosing WME Road Types based on Vermont Classification
Every municipal road in Vermont is assigned a class as defined by statues which is used for funding under state programs. Classes 1-3 qualify for state funding while class 4 and other designations do not.
| Class | description |
| --- | --- |
| 1 | Roads that carry a state highway number within a town |
| 2 | Locally designated roads that typically connect neighboring towns or have higher amounts of traffic |
| 3 | All other town highways that are maintained for year-round use by pleasure cars |
| 4 | All other town highways - often with minimal maintenance and may not be plowed in the winter |
| Legal Trail | Public rights of way that are not roads |
Vermont Class 3 Roads
Almost always should use the Waze Local Street type
Quite often is unpaved
Many class 3 roads will transition into a class 4 road - please be sure to map accordingly in WME
Vermont Class 4 Roads
Vermont class 4 roads will require editors to investigate the quality and purpose of the road to determine appropriate mapping.
Our goal is to ensure every place in Vermont can be reached using Waze and at the same time we never want to send a Wazer down a road not suitable for a normal car. Class 4 roads:
In most cases should be WME Privte Roads and Unpaved
Should end at the last routable destination on the road, e.g., a HN, RPP or PP
Should not be drawn such that Waze will route traffic across them
Some class 4 roads are well maintained and are similar to class 3 roads - editors should use best judgement based on aerial views and local experience
In questionable situations always ask a local host for guidance
Legal Trail and Other Classes
Legal Trail and other municipal classifications should not be mapped in WME. In some cases the original 2009 TIGER base map import into WME included these: they should be removed. The Vermont E911 Viewer and VTrans maps are good sources for verification.
Private / Non-Municipal Roads
The Vermont E911 Viewer also shows additional private / non-municipal roads. These are typically displayed as red with yellow background on the E911 map and have a class designation of 8 or 9 in the E911 Viewer. In WME:
Private / non-municipal roads should be assigned Local Streets
Have the Unpaved attribute if appropriate
Assigned the E911 street name