Connecticut/Cities and towns
From Wazeopedia
The state of Connecticut is divided into 169 Cities and Towns. When assigning the "City" property to Road Segments please use this list.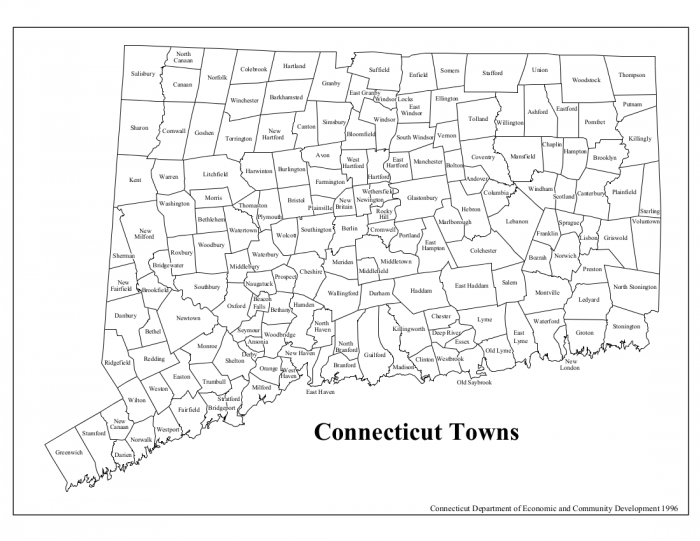 Source: CT.gov: Towns & Cities in Connecticut
Statewide GIS
CT ECO/DEEP - Connecticut Environmental Conditions Online (CT ECO) is the collaborative work of the Connecticut Department of Energy and Environmental Protection (DEEP) and the University of Connecticut Center for Land Use Education and Research (CLEAR) to share environmental and natural resource information with the general public. NOTE: This is not a street map, but it does contain streets. It is a useful resource, but should not be the determining factor when making mapping decisions.
Regional GIS