Creating and editing road segments
From Wazeopedia
Creating a new road
You have a location where there should be a road where there isn't one in Waze, such as a recent suburban development. The following series of screenshots and instructions walk you through the process of adding a road to Waze from scratch.
Set up the map display such that you can see a good portion of the area you need to add the road to, setting the zoom level appropriately such that you will be able to follow the curves in the road as you draw it.
Drawing the road

However the cursor over the large + icon at the right side of the [[1]] and select Road. Move the cursor to the location you want to start drawing the road. This can be an empty location, or can on an existing segment where the intersection with this new road will be. The cursor has a small blue circle to indicate it is in drawing mode.
When you hover over an existing segment, it will highlight showing that if you click right then, a junction will be automatically added for you where you start drawing.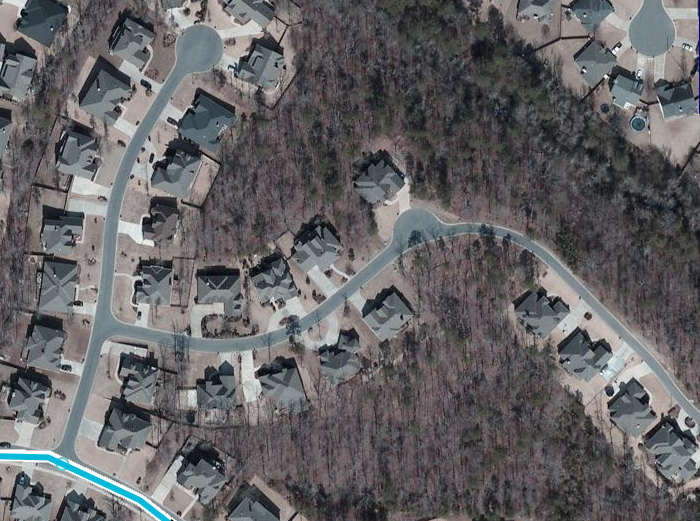 Move your mouse along the path of the road, and as you follow along the aerial or GPS points for the new road, every time you click, a geometry node is added, keeping your new road aligned with your cursor movement. When you reach the end location for the new road, double-click the mouse. You will exit drawing mode, and the new road will display in orange to signify that it is unsaved.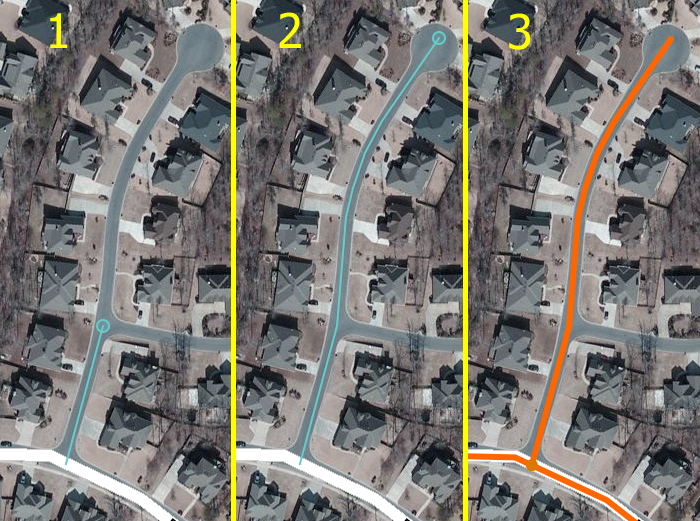 Connecting to other segments
Updating details to confirm the road
Editing existing roads
Adjusting geometry
Junctions
Moving junctions
Allow/Disallow connections
(Re)Moving a road from a junction
Updating details
Setting allowed turns (connections)
Roundabouts
See [Creating and Editing a roundabout] for guidance on roundabouts or traffic circles.