Chemin Piéton
From Wazeopedia
---
Outdated translations are marked like this.

We are currently updating the pages to include all regionally different guidelines. If you find inconsistencies, please refer to the English page. Thank you!
Chemin Piéton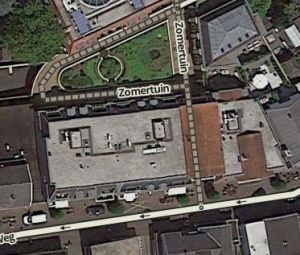 le chemin piéton (routable) fait partie des routes non carrossables . Ce type de segments est utilisé sur des routes routes non accessibles aux voitures (ou motos) mais ou il y a une destination possible.
Les chemins piétons doivent être raccordés au réseau routier.
Alsways connect Walking Trails. They can be routable (considered for routing), Waze will stop routing at the start of the WT, where the Wazer should ideally park and finish on foot. However, using a phantom node routing via a Walking Trail doesn't work, it will only function properly if you use an existing real junction node, so you might need to split a road segment to create a junction to connect the WT to it.

Attention que ce type de route ne doit être utilisé que dans le cas où des maisons ou autres destinations portant des numéros sont présentes.

Exemples:
Chemins de hallages ou il est fréquent de trouver des habitations fluviales.

Propriétés:
| Rue | Ville | Lock |
| --- | --- | --- |
| | | 1 (2) |

Plus d'informations sur les chemins piétons (routables) voir la page des routes non carrossables.
Voir comment verrouiller sur la page verrouillage des routes non carrossables.

Voir aussi l'infographie


  Page d'accueil | Index